Having confirmed that the sea birds had moved off from the coastal area and I expect started their migration to the south Atlantic and the central American coasts, it was a change of plan and a visit to Nant yr Arian for a little Red kite action.
The chase for the smallest of scraps, did not take long before it was a full on battle.
And it was from the outset, talons and beaks, with lots of screaming.
Grappling for the tasty bit so small you cant even see it.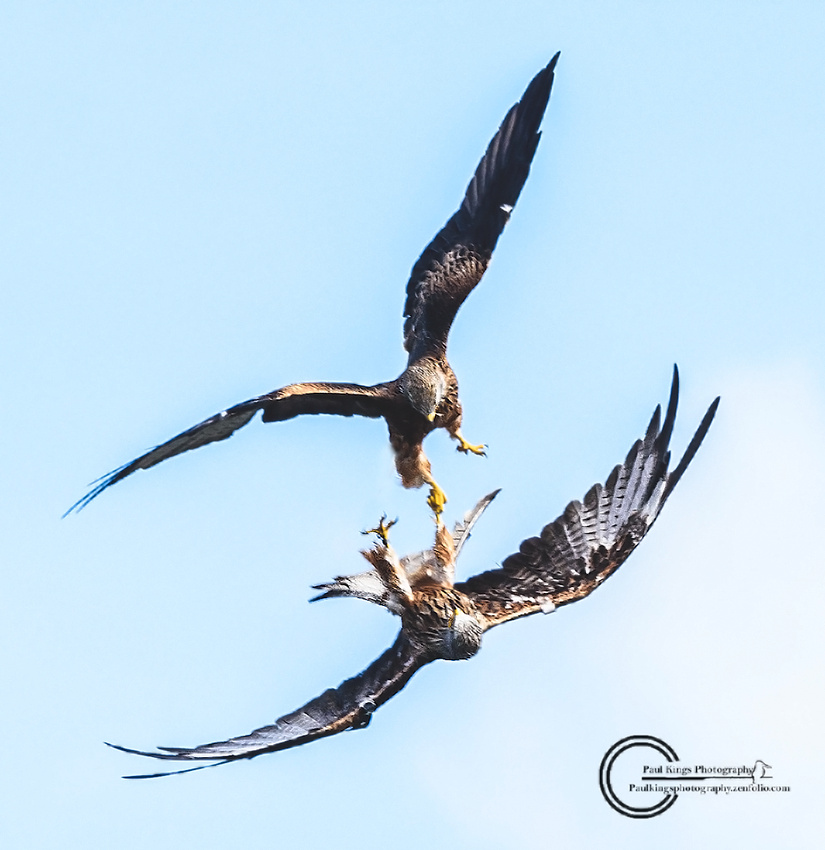 There was no way it was going to be a free meal for the upper protagonist.
The loser not looking to happy at the outcome.
Bloomin poser!! even though no tasty bit.
How about that? bloody show offs
So excitement over it was time for good coffee and a huge piece of fruit cake, it was nearly as big as me little sidekick!!, boy that was yummy could even go back just for the cake, lets face it birding with no cake is just not on..
cheers
Paul