I remember them well, as a child I was able to wonder the moors and cliffs around North Devon at will. The wild flower meadows were real not cultivated, haystacks were still attended by labourers, Insects, like Bees and others would never let there be silence and the honey retrieved was magnificent as was the local cream and fresh milk, it was not amazing it was stupendous.
Fishing from the now gone pier, and catching fish! by the bucket load. but! now with the factory ships parked at the entrance to the channel that's virtually gone now.
But all is not lost as they say, there is a fightback taking place with the re-wilding with all sorts of groups trying to save our flora and fauna.
Well I suppose I could go on but I shall save it for now.
So what is new this time round? well some good finds on the Butterfly side and an occasional Hare to mention a couple of item so lets have a look then.
Silver-studded Blue.
Large Skipper
Wood white.
Dark-green Fritillary.
Final wrinkles getting ironed out.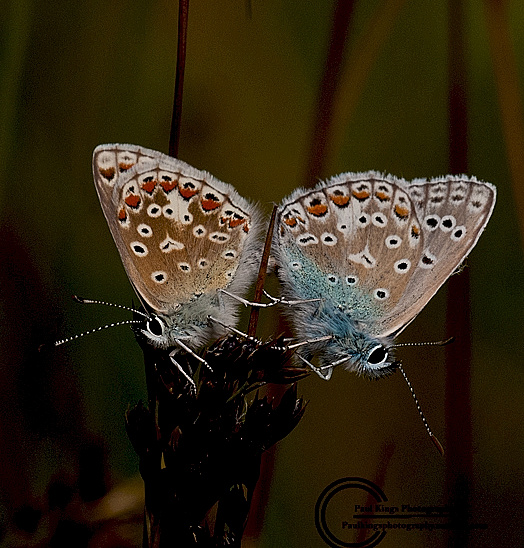 Coupled Silver-studded Blues.
So there you go its a quicky this time around until the next batch of Butterflies emerge and are easier to find! sometimes. I find it strange that people that are breeding and spreading larvae are ridiculed for trying to save our butterflies ..
There you go more next time
Cheers
Paul